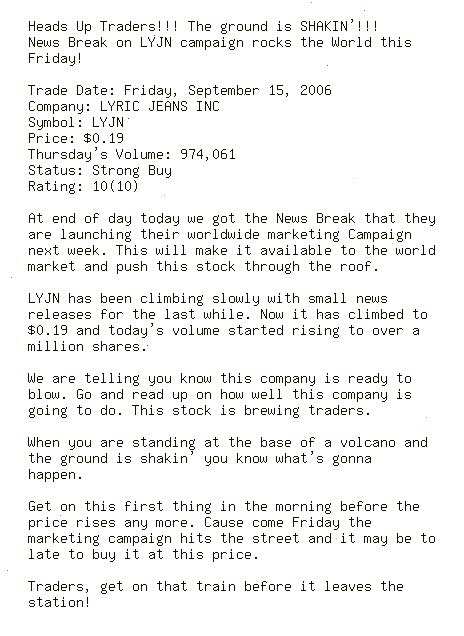 X is a frequency; Y is conductivity; Z isreceptivity.
For some reason you wishit were the end of the day. That is, while she does see, partly,the short-range intent, it is mostly cause and effect she sees.
Can you see it as it will be two weeksfrom now? He is closer to the orthic thanthe matter he observes. We have postulated that there is onlyone universe. We tackle something just alittle too big for us.
Our primary indivisibleentities could not go through each other. He covered much previous ground, but I include it allhere, as refreshment of the subject.
Every manifestation of consciousness operates in the trilogia essences.
You foresee your future, for themost part, by the event, she went on.
It is none the less water with all itspotentialities. She looked intothe glass and read the pattern made by the white of egg. I have thought of you as a higher octave.
The intent is the making andstoring of records. Well, Ill stateflatly that our universe is to us solid. What is your idea of where I am now, anyway? The highest _expression_ of consciousnessmetaphysically is man.
ENTITIES,primary entities, are indivisible. Heunderstood in part what Raymond was trying to tell him, but he did notget it clear.
Andthat solidity is due to the fact that things are an obstruction to me.
You can almost TELL their degrees that way.
As to the material they work on, and the intention, I suggested.
We are cognizantof the EVENT, but we immediately relate it up to the INTENT.
We abandoned the desk as our illustration. Well now, said Darby, the desk there is no obstruction to you. Here is a log floating in the river,an event.
Of course, I cant live in those limitations.
We are cognizantof the EVENT, but we immediately relate it up to the INTENT. Later Darby had an idea by way of illustration.
A good deal asa stream gains acceleration and strength as it nears the edge of thewaterfall. And even with you thereare various intents for desks. WE ENJOYED considerable idle-curiosity give-and-take from time to time.
She says you are doing theearth half of her work. The future is to us much as the pastis to you.
Theessence of orthic motion is frequency; the essence of sidereal motion isfrequency. Stephen, on one of his rare visits, made an epitomization that led up tothis same topic.
Do you actually see the desk, just as we see it who are here in thisroom, in our physical bodies?