---
[Date Prev][Date Next][Thread Prev][Thread Next][Date Index][Thread Index]
Re: [Taler] important reason for Gnu Taler
---
| | |
| --- | --- |
| From: | Thomas |
| Subject: | Re: [Taler] important reason for Gnu Taler |
| Date: | Sat, 7 Jan 2023 22:40:38 +0100 |
---
Thanks for article, topic from Newspaper Berliner Zeitung.

I'm customer of GLS but doubt they have enough "manpower" (willing?) to understand.
GLS is very good using gender-sensitive language... but not in understand sense of data privacy...
 
Example: German internet payment System "giropay".
GLS don't understand, that data privacy of giropay is unacceptable, at least since merger with paydirect. Or already before, the mess with all the different giropay "login methods"?
https://noyb.eu/en/giropay-knows-what-you-bought-last-summer

GLS even says you need to register to use giropay, which is more privacy issue and not true!
There is no need to register to use giropay!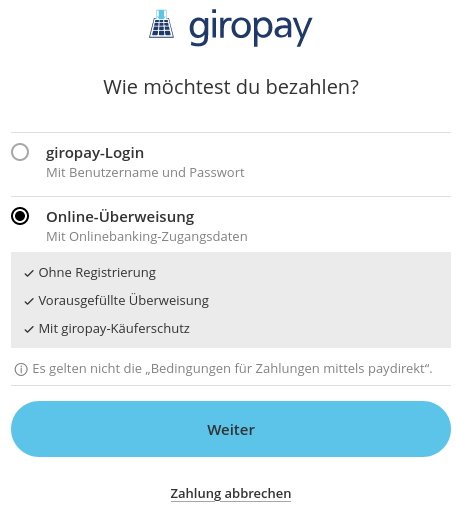 What I want to say.
People with understanding about sense of privacy - and all the problems e.g. TALER wants/would solve - became very rare! And technology (privacy issues) became for usual people a Babylonian confusion. Only solution for majority of people, is to ignore privacy issues.
People just using all "smart stuff"... from Big Tech or when it comes to CBDC.

I hope TALER will become at least an alternative for a minority. But how? I'm very curious which bank TALER is speaking. :)
Maybe gold bullion (Tafelbarren), which you can split into 1g pieces, will become more popular in future?



All the best for TALER!
Thomas




Am 07.01.23 um 17:13 schrieb Christian Grothoff:

On 1/7/23 14:58, Jürgen Beger wrote:


Today I read this article in the Newspaper Berliner Zeitung.
It is important for solutions like GNU Taler.



Yes, we've pointed to this exact reason in the past, basically saying that GNU Taler is good for individual informational self-determination, but also for national sovereignty. We even told the ECB that. Hence they awareded their contract for the Digital Euro to Amazon, because they really understood that. </irony>.

Anyway, do feel free to contact the author of the nice article and let them know about GNU Taler!



When we will able to use GNU Taler?



If you are Swiss, I expect this year.



Would it be possible to speak with a bank like GLS and start such a project? Could also be, that I naive.



We are speaking to a bank like GLS and are submitting a joint EU proposal to deploy Taler in Europe. Just needs to get funded, and your wish shall come true.

Happy hacking!

Christian


---
---
---