Okay, I am running pspp 2.0.0-pre1g968e22 on Windows 10. I believe that is one of the moderately recent nightly builds.
I do wonder about the item-total statistics that RELIABILITY is outputting.
See below, go to the very bottom for the question:
Syntax:
compute insttrust=mean(v115 to v132).
desc insttrust.
reliability /var=v115 to v132 /summary=all /missing=exclude.
Output: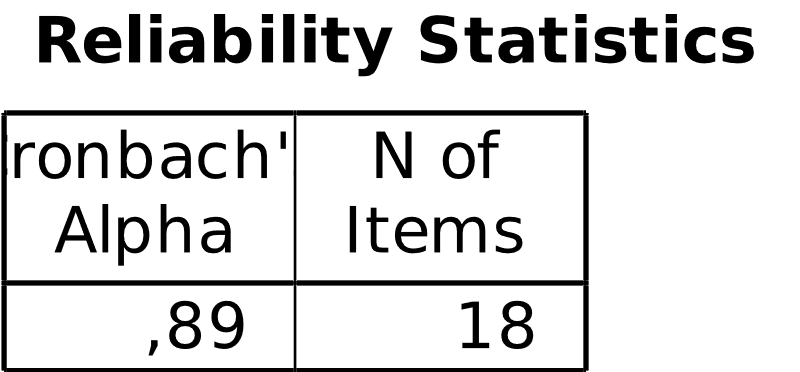 Question: How is the "Scale Mean If Item Deleted" computed, so that it is lower than the minimum of the values of any item in the scale?
(Also note that the 'C' of 'Cronbach Alpha' is cut off in the Reliability Statistics table)
Thanks,
Markus