I thought it was a bug too - but always expecting some smart idea behind what I find in pspp source I then thought that this might be intentional to use the default icon for default actions like "Find". But if I assume this, then it is inconsistent to use our own icons for "open" and "save". The default icon would be "document-open".




So what is the opinion of the pspp art director and what does the ui team think?




This is the look on MacOS with default icons "document-open", "document-save" and "edit-find":
And here is the look with "document-open-symbolic", "document-save-symbolic" and "edit-find-symbolic":
Here the "dark" default
And here "dark" symbolic version.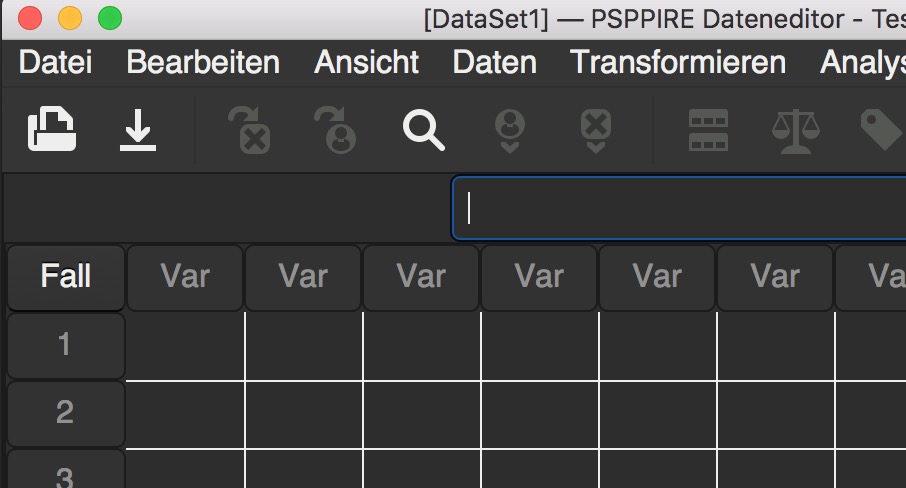 Am 05.07.2020 um 12:40 schrieb opensuse.lietuviu.kalba <opensuse.lietuviu.kalba@gmail.com>:
This is not feature request. This is bug about inconsistency in toolbar (not about icon itself): PSPPIRE have hardcoded all icon in sources (including one icon for find function), but (un)intentionally use one generic icon (desktop theme icon) for find function instead of hardcoded icon.