---
[Date Prev][Date Next][Thread Prev][Thread Next][Date Index][Thread Index]
[Linphone-users] How can I get the video stream from Linphone
---
| | |
| --- | --- |
| From: | ?????? |
| Subject: | [Linphone-users] How can I get the video stream from Linphone |
| Date: | Fri, 15 Jul 2016 14:31:43 +0800 |
---
Hi??
dear Linphone worker??
There was a problem I met with developing Linphone porject . When I was running my program with this step as shown in the picture , i can not save the video stream to my local place .
As the demand of my client , i must get the video stream from the API of Linphone. Please give me some advices abort the problem I met.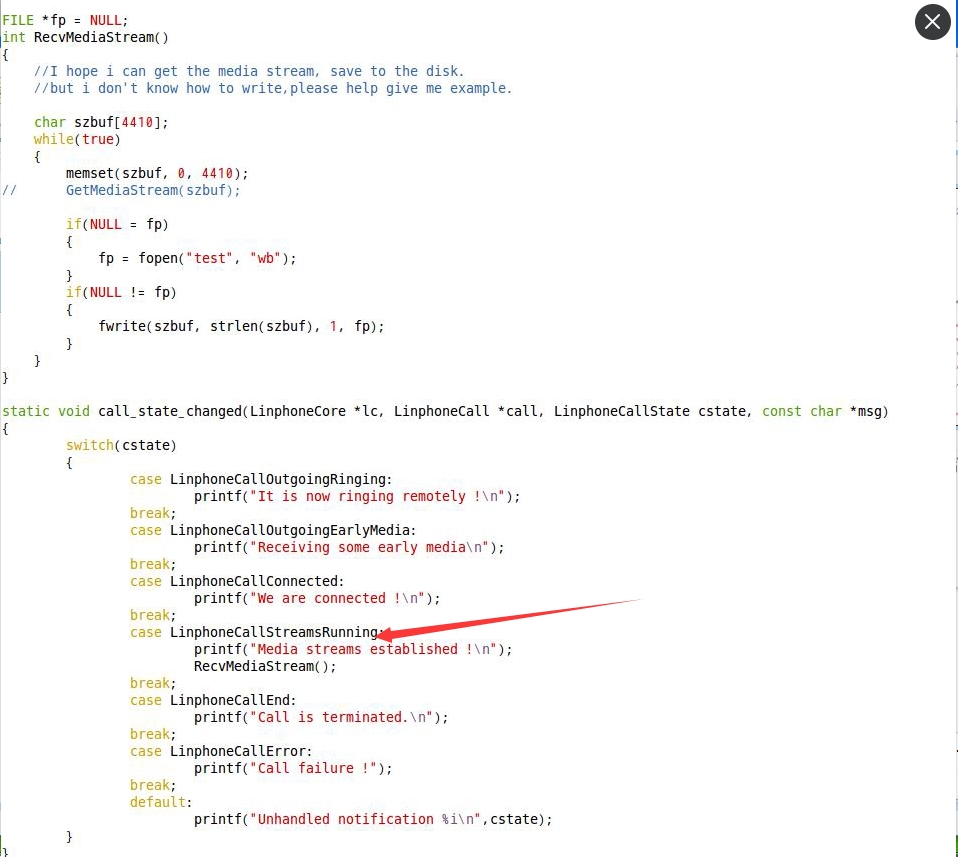 Thanks
---
---
| | | |
| --- | --- | --- |
| [Prev in Thread] | Current Thread | [Next in Thread] |
[Linphone-users] How can I get the video stream from Linphone, ?????? <=
---