Hi everyone,


I just found a strange looking error when trying to save & restore a GNU health database.

The save works fine but when doing the restore I get an error but the database seems to be restored fine anyway (I did not find any missing data yet).

Is this a known problem? Anything I am doing wrong?

Here is the error I get:

In the Tryton client: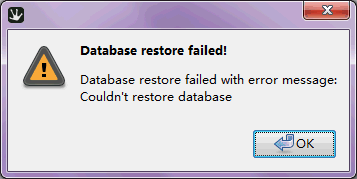 On the Tryton server:

The installation I have is the latest version of GNU health installed as described in the Wiki running on Ubuntu 12_4 and it also happens if I have the server running on Arch-Linux.


Thanks very much for your help!

Jakob