---
[Date Prev][Date Next][Thread Prev][Thread Next][Date Index][Thread Index]
USRP b210 send data error
---
| | |
| --- | --- |
| From: | ???????? |
| Subject: | USRP b210 send data error |
| Date: | Tue, 6 Jul 2021 17:24:04 +0800 |
---
Hi guys!
I am practicing OFDM sending and receiving data, and my sending and receiving GRC flow chart is as follows: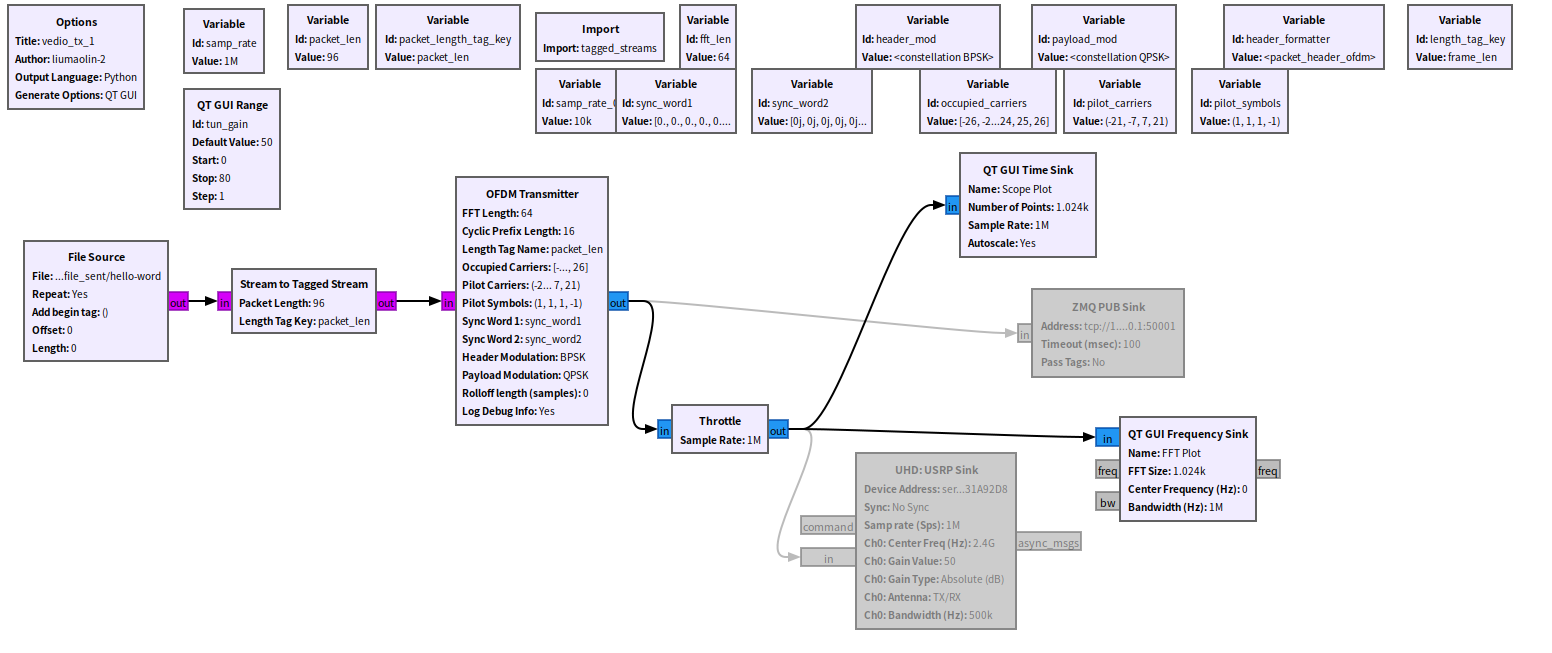 ????????

As shown in the figure, when I use ZMQ Source and sink to connect, I can receive the sent text files very well, but when I use USRP Source and USRP Sink to send and receive data, there is a problem.
I cannot see the signal change from the "QT Time sink" receiving GRC, it is just a straight line!
And when I run GRC with "USRP Source", it will cause GNURadio to freeze. What is going on?
Can someone help me?thanks.
---
---
| | | |
| --- | --- | --- |
| [Prev in Thread] | Current Thread | [Next in Thread] |
USRP b210 send data error, ???????? <=
---