Hallo all,
I am sorry for the new n00b question.
Please can anybody explain to me how the 'Analyse -> Market Window' function works?
In the screenshot below, I thought I offered a fairly decent cube, I held both 5-points and had a little, but handy, 4-prime going.
The score was 0-0 (7-away, 7-away) and I was only 3 pips down in the race.
The Market Window function for me is very confusing (disregarding how relatively strong my position looked over the board).
In the yellow highlighted line of the first screenshot below it says my cube market window opens up at 50.286% so I think it was correct to cube once I got above this?
After analysis, gnubg said my cube action was 'Very Bad' but I was around 55.7% to win the game at this point?
Can anybody explain why I am misunderstanding this feature?
Position ID: NM/BAQawt8EBAw
Match ID: cAngAAAAAAAE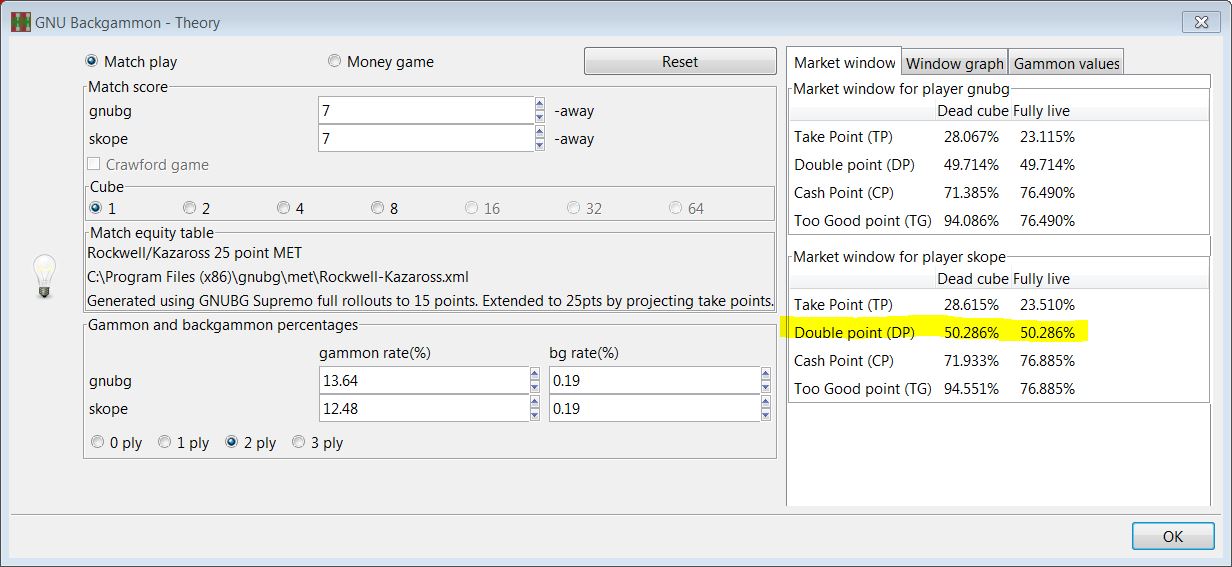 Cheers,
// sebalotek