"Trying to get the neurons firing when walking, the "12 Days of Christmas" carol came to mind.
If we count up all the things "My True Love Gave To Me" over those 12 days, how many would there be?"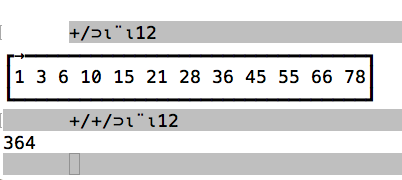 FWIW one of them mentioned
it is the 12th Tetrahedral Number
T(n)=1/6*n(n+1)(n+2) T(12)=1/6*12*13*14=364
But that takes 1 more keystroke than the above:
and the other offered this which is one more than the previous

Too much spare time on my hands I guess…..